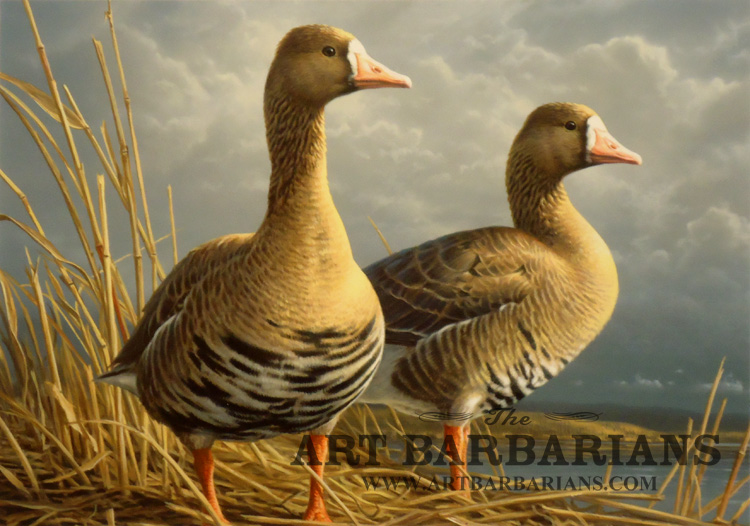 The US Fish and Wildlife Service and the conservation based organization, Ducks Unlimited, are teaming up to encourage people to by two federal duck stamps this year. Since 1934 when the Federal Duck Stamp came to be, more than 5.3 million acres of waterfowl habitat have been brought into the National Wildlife Refuge System.
The issue now is that the stamp has stayed at fifteen dollars since 1991 because of the consumer price index, yet the stamp should be around twenty-four dollars to have the same buying power as in 1991. In 1991, the Federal Duck Stamp acquired 89,000 acres of land, whereas, in 2010, the money made by the stamp could only buy 32,000 acres of land. This is due to the fact that in 1991 the price per acre was three hundred and six dollars, and in 2010 the price was one thousand and ninety one dollars per acre.
That being said, DU and the U.S. Fish and Wildlife Service are encouraging conservation enthusiasts to purchase two duck stamps this year to help expand waterfowl conservation efforts.
If you are interested in helping out, the easiest way to get a stamp is to go to the local post office and pick one up. Each year they have a new painting of a different waterfowl species in their habitat on them. They are a great collectors item, and also as you can now see, a great tool for waterfowl/wetlands conservation.
Wait, there's more! Each state also has its own " State Duck Stamp Program" in addition to the federal duck stamp. Since we live California, I will mention the California Duck Stamp Program. Since 1971 artists have painted/drawn pictures of waterfowl onto the state stamp. The California State Duck Stamp program has raised over twenty-two million dollars since 1971, which is used towards wetland and waterfowl conservation.
It's amazing to me that just the purchasing of stamps, for hunters, collectors, and conservation enthusiast alike, can bring in so much money towards conservation. Clearly the Federal Duck Stamp system has a bigger impact, yet when you think about how each state has its own program, you realize that just these stamps are making a huge impact on waterfowl/wetland conservation.
Beau Tindall